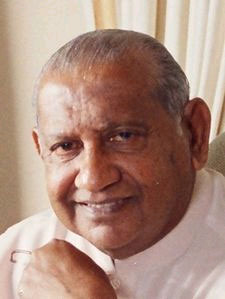 THE Government will not allow re-settlement unless the people are provided with liveable conditions, Prime Minister Ratnasiri Wickramanayake said. Certain foreign conspirators put the Government into difficulties by demanding the re-settlement of IDPs, liberated areas, he said.
The premier was addressing a meeting at the Kadirgamar Relief Centre in Vavuniya following the distribution of dried rations donated by the people in Horana.
The Prime Minister said the Government was involved unfailingly in the exercise of removing landmines and the IDPs will be re-settled in the same expeditious way the people were liberated.
The Government was ready to provide the re-settled people with the necessary infrastructure to uplift their living conditions, he said.
The Prime Minister also said: "We know you have suffered due to terrorism. Following our humanitarian operation we have been able to wipe out terrorism completely and the people are now able to live happily.
"I have always spoken against terrorism. I have never uttered a word against Tamil-speaking people. I had many Tamil friends. I have visited Jaffna several times and we have become friends."
"Sinhalese, Tamils and Muslims lived peacefully in this land. It was terrorism that deprived us all these.
We now have the opportunity to regain all that was lost, to re-build ourselves. There's something that all of you must remember: that is, this motherland is the motherland of all of us. "When you consider of culture we are same - you and I. One common thing that binds us is humanism. Humanism is essential for a country to progress (Courtesy: Dailynews).