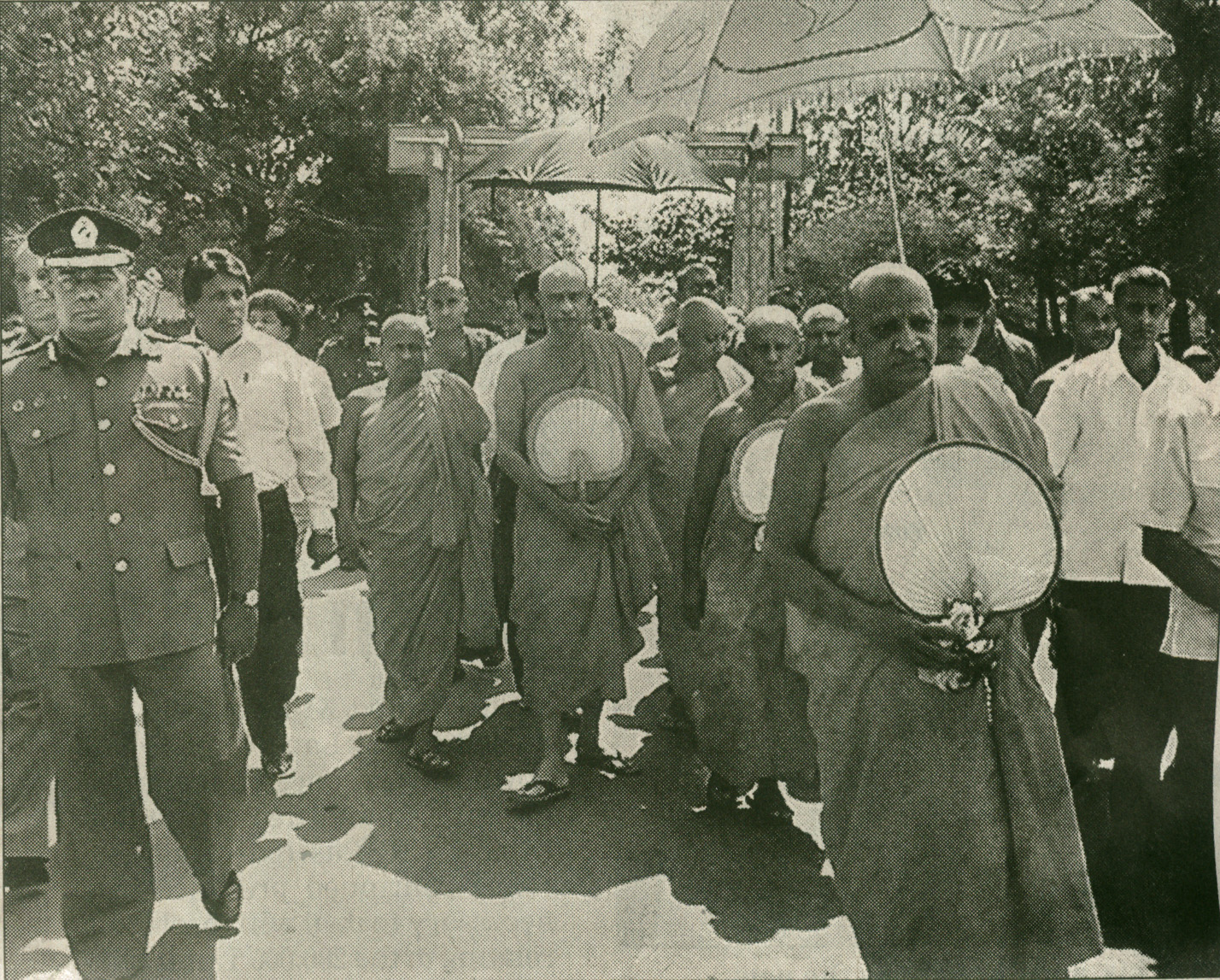 BUDDHIST religious sites destroyed or damaged by the LTTE during the war in the North and East are to be renovated and a programme for such renovation will be launched soon, Malwatte Chapter Mahanayake the Most Ven. Thibbotuwawe Siddhartha Sri Sumangalabhidana Thera said yesterday.
He had visited the Buddhist religious sites in the North to assess the condition of these sites and later chaired a meeting at the historic Madukanda Viharaya in Vavuniya.
The Chief Prelate also offered Ata Prikara, robes and food stuff to the monks residing at Buddhist temples in Vavuniya amid pressure exerted by the LTTE.
He commended the services of the monks who stayed back in the province to defend Buddhism and Buddhists in spite of constant threats to their lives.
The Northern and the Eastern Provinces' Chief Sanganayaka Ven. Siyambalagaswewa Wimalasara Thera; Kandy District Secretary Gothabhaya Jayartne; Wanni West DIG Ravi Wijegunawardene and a large number of bikkhus from the Malwatte Karaka Sanga Sabha were also present. (Courtesy : Daily Mirror)