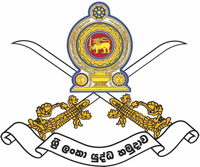 Sri Lanka Army, making drastic changes to its traditional Daily Mail Dispatch Service, is to go digital, beginning from April 1, 2015, in all island-wide Army formations where Army data network facilities are available, following instructions given by the Commander of the Army, Lieutenant General Crishanthe De Silva to the Chief Signal Officer of the Army and the Directorate of Information Technology.
The proposal for implementation of this project took its roots when the incumbent Commander was serving as the Chief of Staff who strongly maintained that the Army could receive multiple benefits by launching a scheme of that nature in view of the magnitude of paper use within the organization on daily basis for administrative work and other needs.
The required training for Army officers and other ranks on the new Digital System commenced in the second quarter of the previous year at the Army Headquarters, Directorates, Security Force Headquarters, Divisional Headquarters and Regimental Centres, etc.
The new Digital System thus facilitates the dispatch of a document from one institute to another or multiple institutes, ability to insert an individual authoritative signature for a document and relocate a datelined or any other past document with necessary references, if any, transmission of any official memorandum or notice to all in one institute or to any specific individual by name, possibility for storing as archives with date or any other tag identification as necessary, operability from any office or anywhere of the country with the registered password or user name and maintenance of the security of documents.
The project, which would considerably cut down the cost, hitherto incurred for stationery, dispatch time, use of man hours, telecom charges, decision-making and use of other resources, also ensures efficiency, confidentiality and security in documents since no outsiders, could thus have any access to such data networks, as has been the practice in many large organizations both here and abroad.(ends)