Providing an impetus to the entire community of differently able War Heroes and others in society, the 18th '
Sri Lanka Army Para Games - 2015
' tournament at Diyagama Mahinda Rajapakse Stadium, their year's pinnacle of pride, drew to an impressive close on Friday (18) afternoon.
The tournament, competed by over 450 athletes received further recognition and admiration on the final day (18) when the Secretary of Defence, Mr Karunasena Hettiaarachchi graced the closing ceremony as the Chief Guest.
On arrival at the stadium ground, the Chief Guest was warmly welcomed by Lieutenant General Crishanthe de Silva, Commander of the Army, together with Major General Jagath Dias, Chairman Army Para Olympic Committee.
Those athletes in convincing events made new Army records during several track and field events as hundreds of spectators, mostly athletes burst into applause as names of the winners were announced and they were called out to receive trophies, laurels and certificates from the day's Chief Guest.
Sri Lanka Light Infantry carried away the Championship of the 'Army Para Games - 2015' while Gajaba Regiment was adjudged the runners up.
Minutes after the Chief Guest's arrival, sky diving and band displays, presented by the Army soldiers set the stage ready for the finals, amid fluttering Army, Army Para Games flag in the backyard.
The Army Para Games Tournament, now an annual feature in the Army sports calendar, has emerged to be one of the much-awaited and promising events among sports lovers. This year's meticulously organized event got off the ground on Wednesday (16) during a promising opening ceremony, shared by the Commander of the Army as the Chief Guest.
Several representatives who had come from India, Pakistan, Indonesia, Malaysia and Nepal also participated in this mammoth event as observers, expressing their solidarity.
Mrs. Karunasena Hettiaarachchi, Mrs. Nayana De Silva, President, Army Seva Vanitha Unit, Major General S.W.L. Daulagala, Director General Infantry, Major General S.R. Manawaduge, Director General Sports, Major General Mahinda Hathurusinghe, Adjutant General, Major General R. Rathnasingham, Quarter Master General, Major General Ajith Wickramasinghe, Director General Supply and Transport, Colonel Commandants of all the Regiments, Representatives of the sponsors, several distinguished Guests and a large gathering of Army officers, other ranks and invitees attended the day's closing ceremony.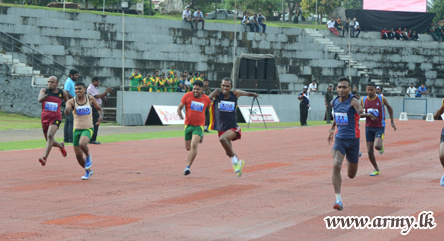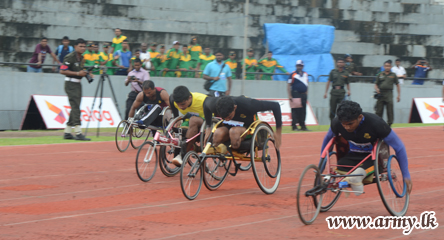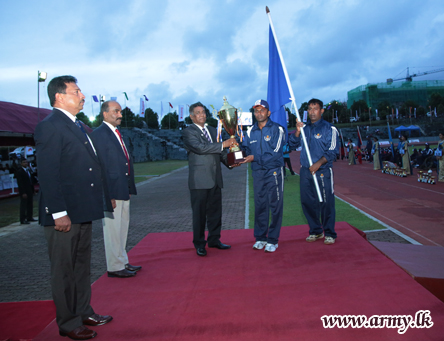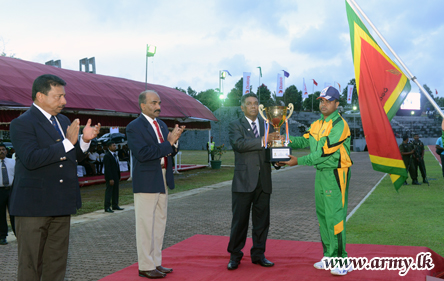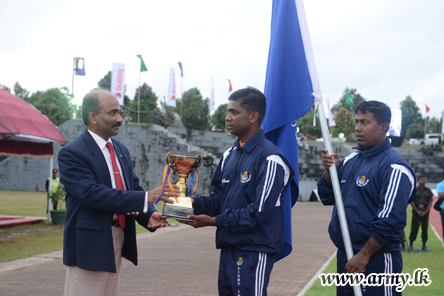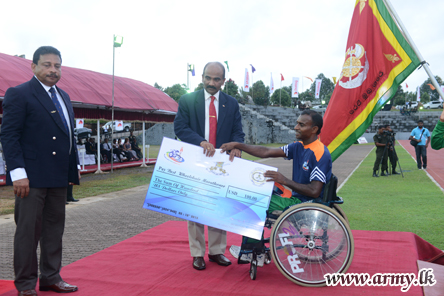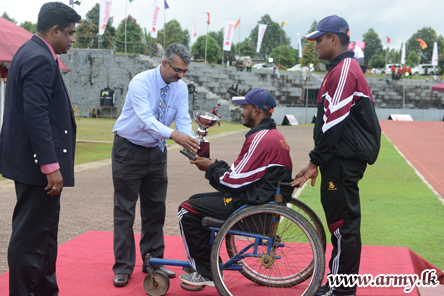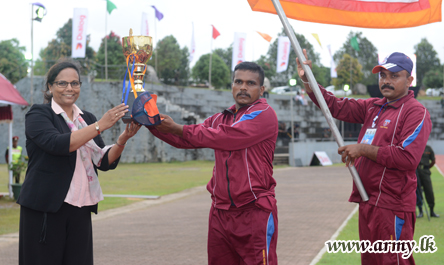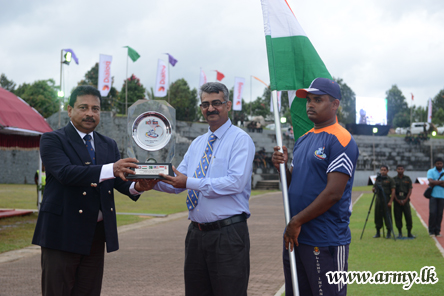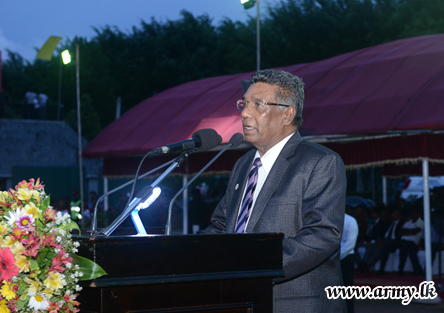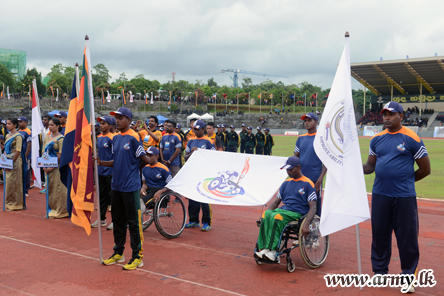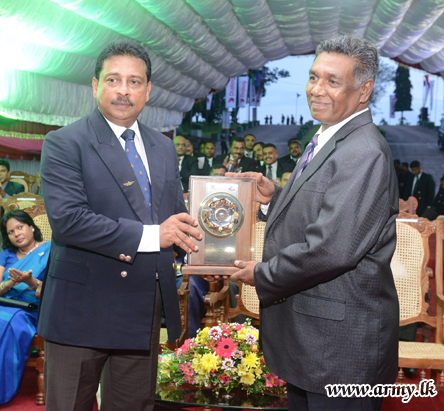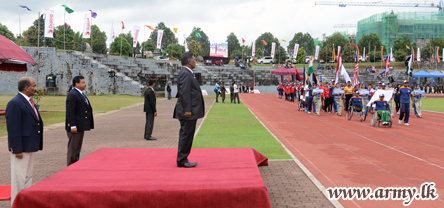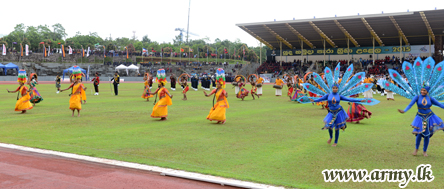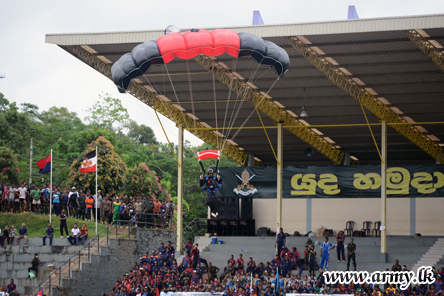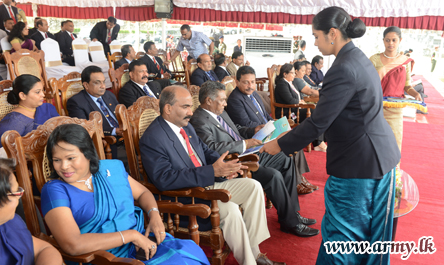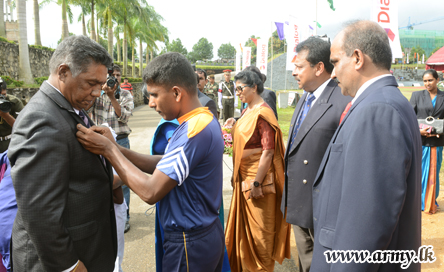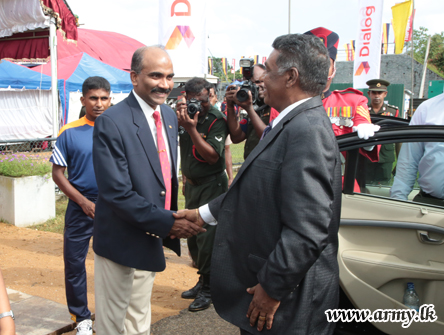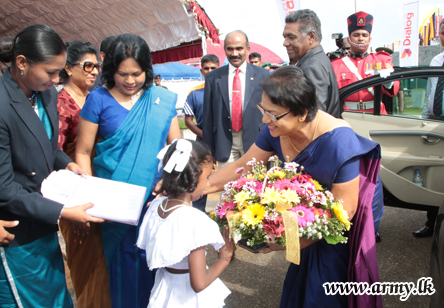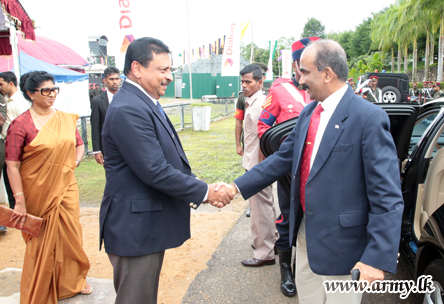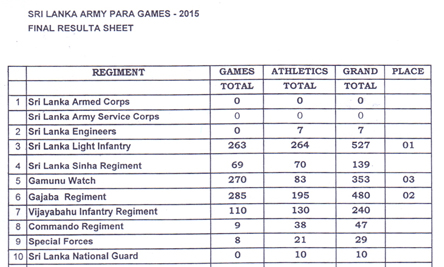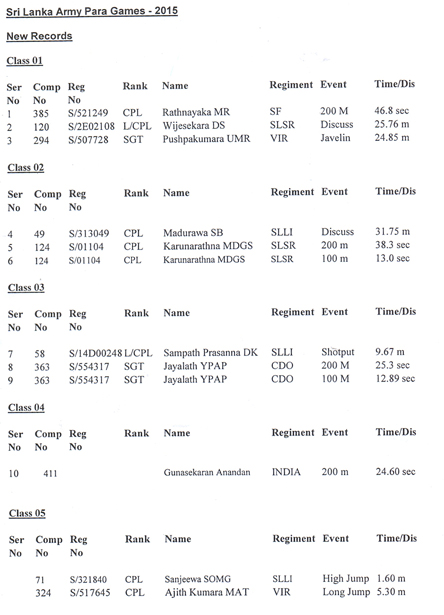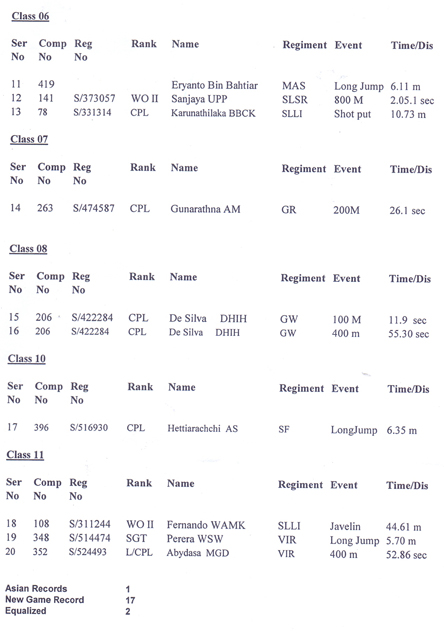 Here follows the results on Thursday (17);