President
Mrs. Nayana De Silva
'Viru Daru' Society Members During their New Year Festival Receive a Special Guest
2012-04-11 17:19:19
Sri Lanka Artillery (SLA) Regiment's 'Viru Daru' society, comprised of children of Ranaviru families marked the Sinhala and Hindu New Year with a ceremony, full of New Year games and amusement.

Mrs Manjulika Jayasuriya, President, Seva Vanitha Army Branch (SVAB), the driving force behind founding of 'Viru Daru' societies under purview of the Seva Vanitha Army Branch, inaugurated the day's event by hoisting the National Flag and lighting of the traditional oil lamp. Ms Deshani Jayasuriya, Chairperson, 'Viru Daru' society raised the 'Viru Daru' flag for the inauguration. Major General J.C. Rambukpotha, Colonel Commandant of the Artillery Regiment welcomed Mrs Jayasuriya on arrival.

The entire festival ground, dotted with a number of typical models of ancient rural structures, like Walawwa, Vee Bissa, Thirikkale, traditional Raban playing, etc, produced by some of the 'Viru Daru' members themselves, added a taste of the typical village based activities around the times of the New Year period.

Traditional and fun making New Year features such as hurdle crossing, bun eating, cadjan weaving, pillow-fights, grease pole climbing, eye-placing on the Elephant, lime balancing, slow cycle-peddling, tug of war, fancy dress parade and a number of other games dominated the day's proceedings to the much amusement of all the onlookers.

As those features went on unfolding, the occasion had the presence of the Chief Guest. Lieutenant General Jagath Jayasuriya, Commander of the Army, taking a few minutes off his tight day's schedule showed up at the venue, giving a moral boost to the organizers of the event at Panagoda Artillery Regiment Centre grounds. Lieutenant General Jagath Jayasuriya, together with members of the 'Viru Daru' society witnessed the sequence of events and joined the award of prizes and other incentives.

Following 'Viru Daru' societies and all the Regiments in the Army have contributed enthusiastically to the production of various models that are associated with the traditional rites and rituals of the Sinhala and Hindu New Year.

Cavalry Juniors' Club (Pansala), Junior Gunners' Club (Arachchi Gedara), Sappers' (Guru Gedara), Signal Juniors' Club (Govi Gedara), White Hackle Juniors' Club (Kamatha), Young Cougars (Dheewara Gedara), Highlanders Juniors' Club (Neketh Gedara), Archers' Junior Club (Karattha Gedara), Steal Back (Kamhal Gedara), Commando Juniors' Club (Sekku Gedara), Green Fly (Wadu Gedara), Creator Club (Pattal Gedara), Wagonners and Womens' Corps Juniors' Club (Kovila), Young Medics (Veda Gedara), Little Rickshaw (Ran Gedara), Slitch Juniors' Club (Pannikkala Gedara), Sri Lanka Corps of Military Police (Kumbal Gedara), Four Wings Children Club (Rookada Gedara), The Guardians (Devol Maduwa) and Pioneer Juniors' Club (Gamey Kade).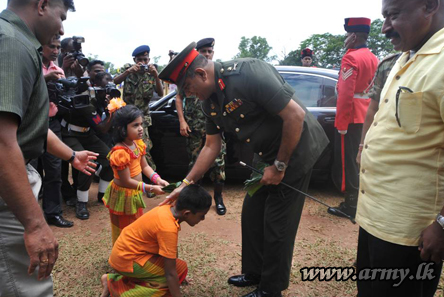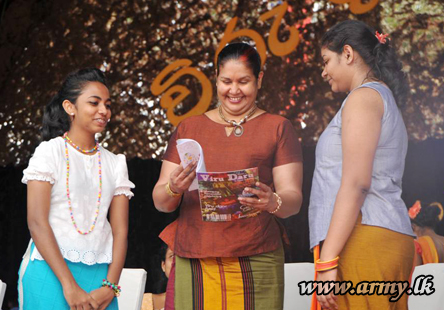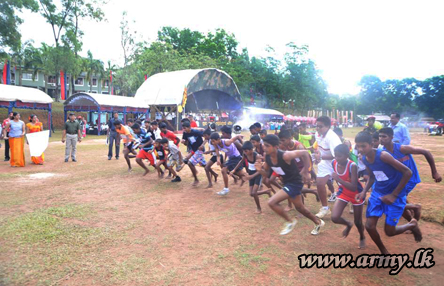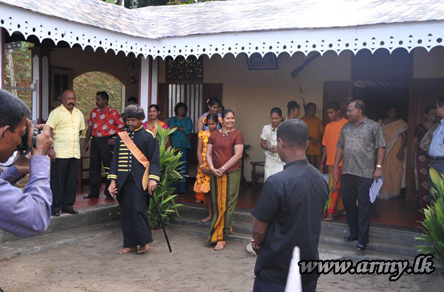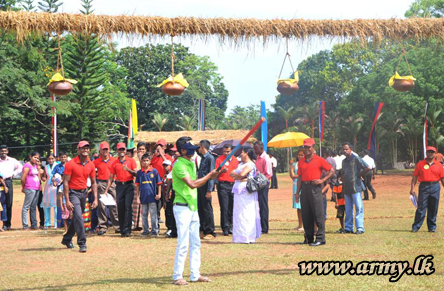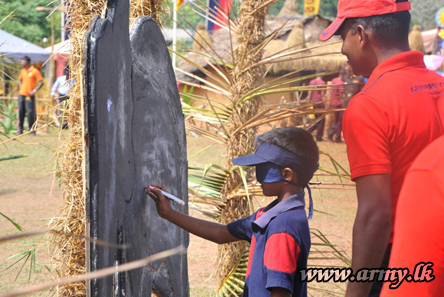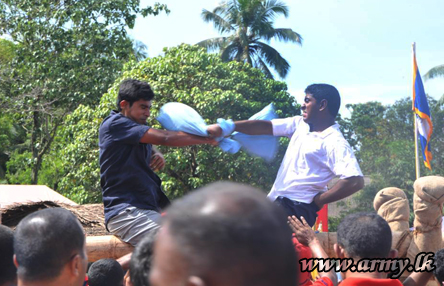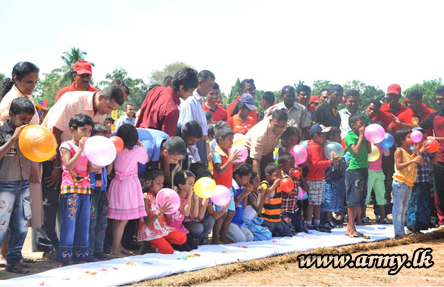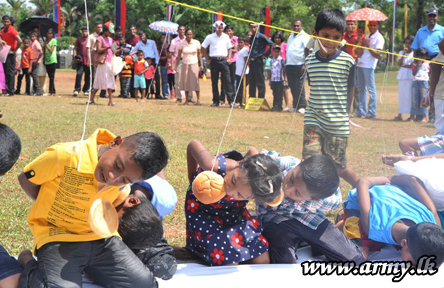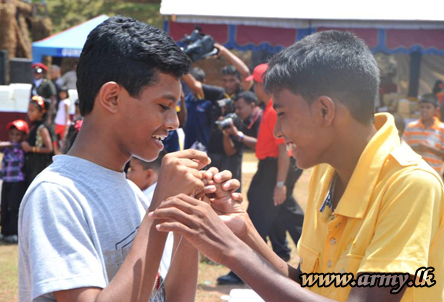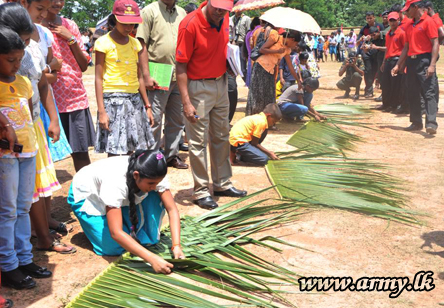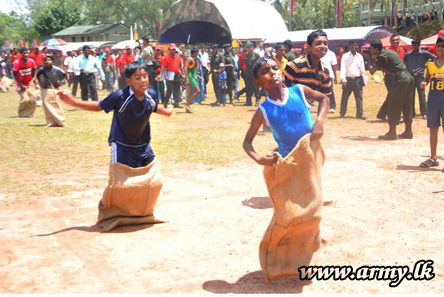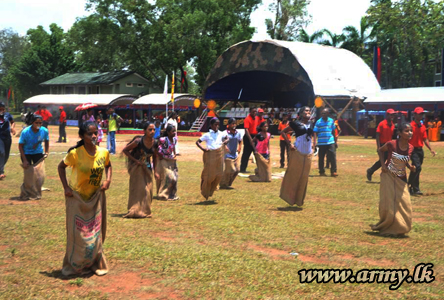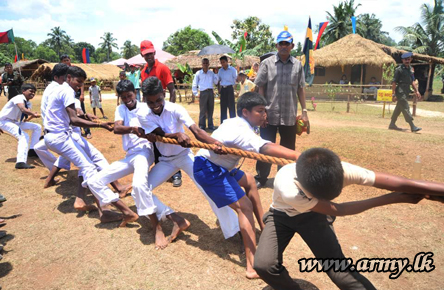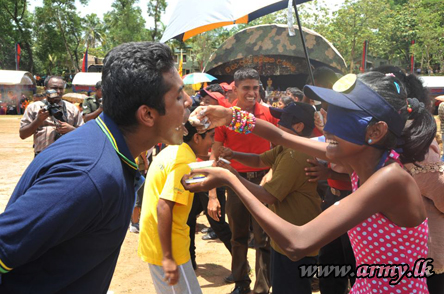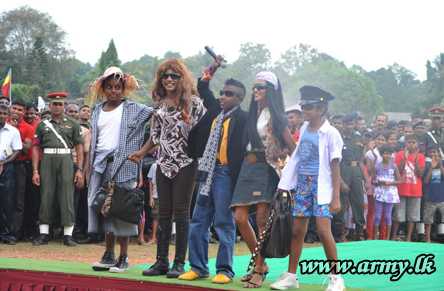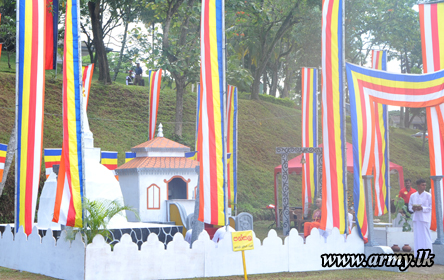 Cavalry Juniors' Club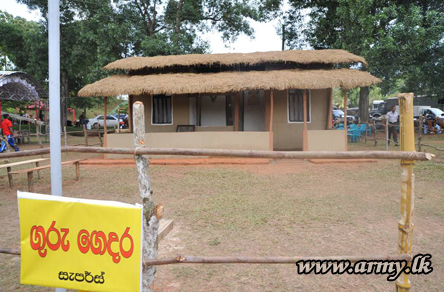 Sappers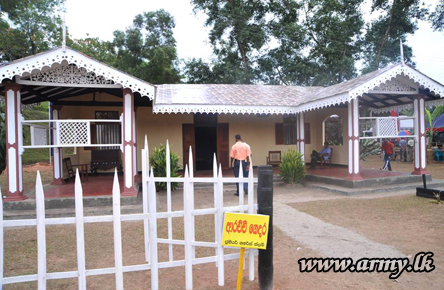 Junior Gunners' Club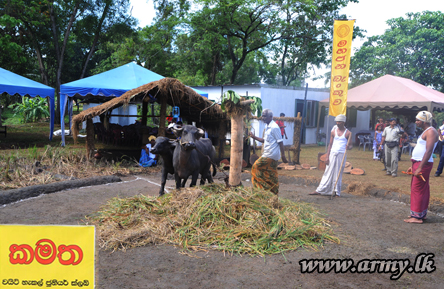 White Hackle Junior Club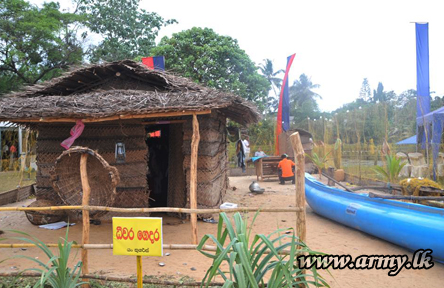 Young Cougars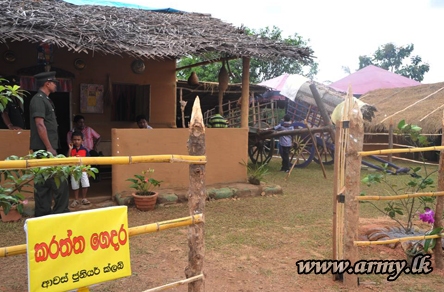 Archers Junior Club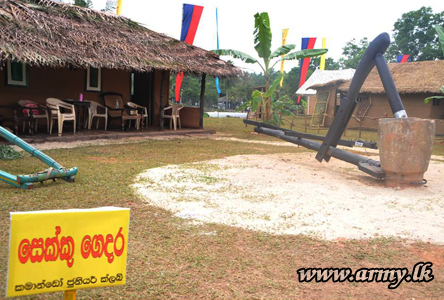 Commando Junior Club