Admiral D.K. Joshi PVSM, AVSM, YSM, NM, VSM, ADC, Chief of Naval Staff of Indian Navy currently in Sri Lanka to attend the annual 'Galle Dialogue - 2013', paid a courtesy call on the Commander of the Army, Lieutenant General Daya Ratnayake on Thursday (28) morning at Army Headquarters.
Major General Jagath Dias, Adjutant General and Major General J.C. Rambukpotha, Chief of Staff Office of the Chief of Defence Staff received the visiting Navy Chief of India and ushered him.
A Guard Turnout and a Guard of Honour at the Army Headquarters premises presented arms and saluted the visiting Indian Navy Chief on arrival in accordance with military formalities.
At the entrance to the Commander's Secretariat, senior Army officers, including Chief of Staff, Major General Crishantha De Silva, Deputy Chief of Staff, Major General E.P. De Z Abeysekara, Director General General Staff, Major General S.W.L Daulagala and Military Secretary, Major General Sudantha Ranasinghe were introduced to the visiting Navy Chief.
During the cordial meeting that ensued, both Admiral Joshi and Lieutenant General Ratnayake shared views on a wide range of issues that are relevant to both organizations and the country at large.
Towards the end of the courtesy meeting both of them exchanged mementos.
Meanwhile, Colonel Hur Saemann, Defence Attaché of the Republic of Korea called on Lieutenant General Daya Ratnayake, Commander of the Army Thursday (28) morning at Army Headquarters.
They both had cordial discussions on a range of matters of mutual interest.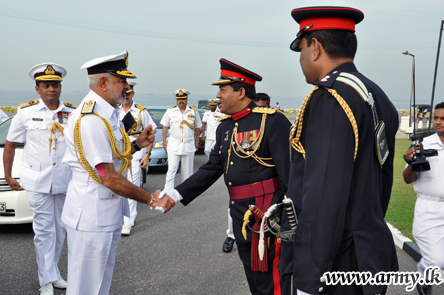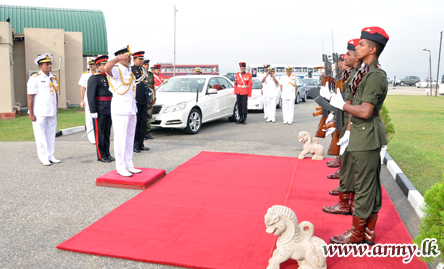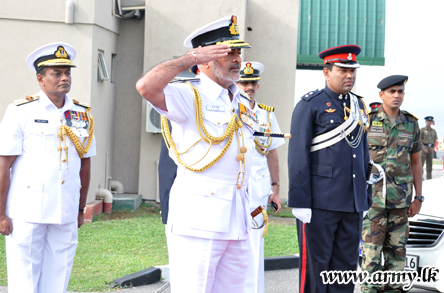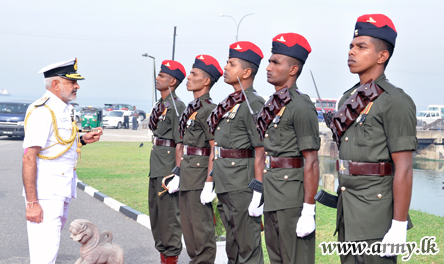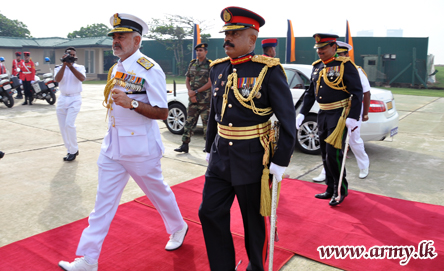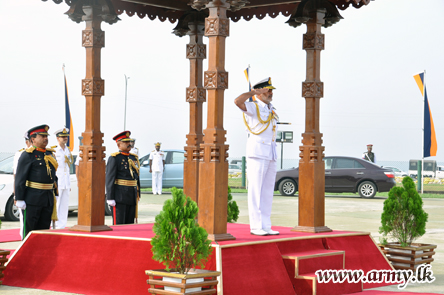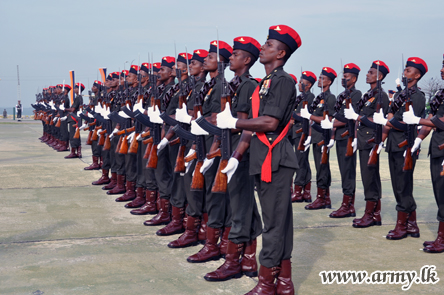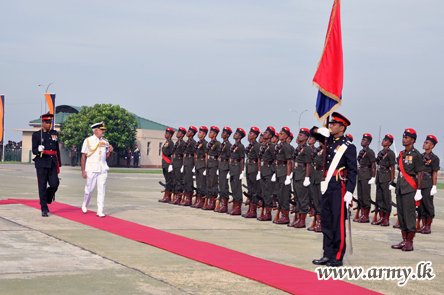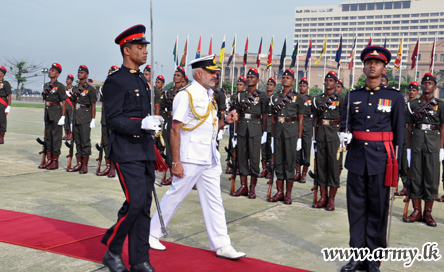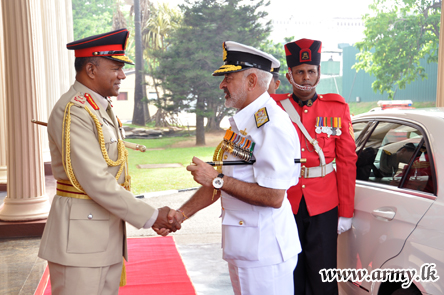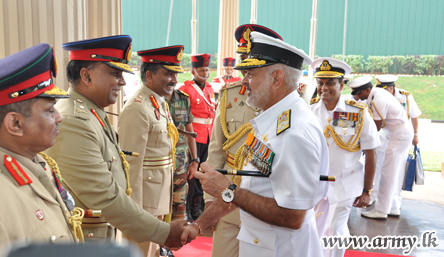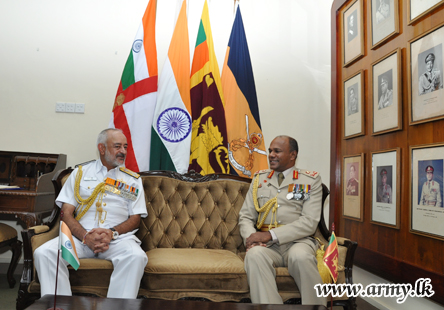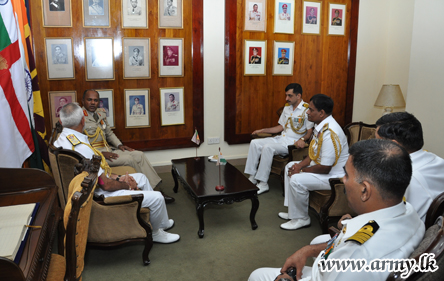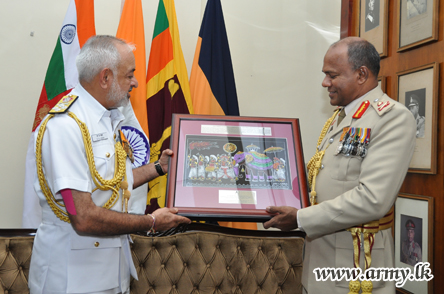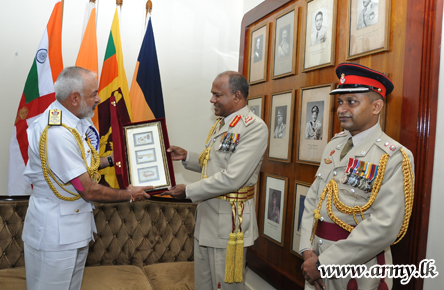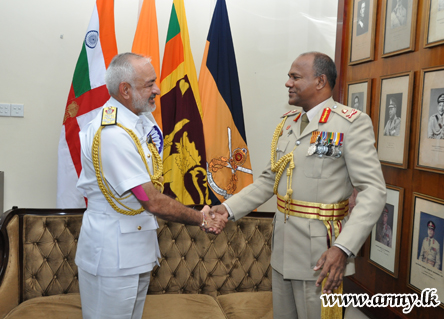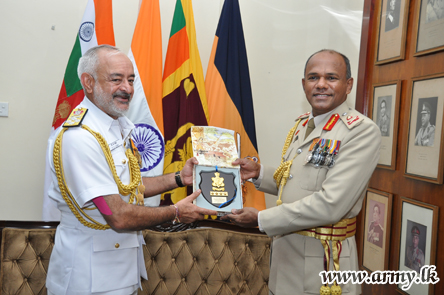 Korean's Defence Attaché Visit