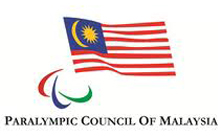 The precursor to
'London Paralympics - 2012
', the 1st Malaysian Open Para Athletic Championships 2012, is now under way in Kuala Lumpur, Malaysia, competed by a team of 23 Sri Lankans, of whom 19 are from the Sri Lanka Army.
The Army contingent of sportsmen, vying for supremacy against contenders from Malaysia, India, Vietnam, the Philippines, Thailand, Mongolia, Myanmar, Brunei, Japan, Singapore and Afghanistan in the past few days (23 - 26) actively participated in 100m, 200m, 400m, 800m, long jump, high jump, shot-put, discus and javelin events, in which those disable sportsmen of Sri Lanka Light Infantry, Gajaba Regiment, Sri Lanka Sinha Regiment, Vijayabahu Infantry Regiment and Sri Lanka Engineers so far succeeded in creating two new Asian records in the 200m category.
By Thursday (26) afternoon Sri Lanka secured 10 Gold, 10 Silver and 8 Bronze medals by becoming the third in the medal tally.
A.D Sanath Wasantha Udayakumara (below knee amputee) of Sri Lanka Light Infantry and U.P.P. Sanjaya (arm amputee) of Sri Lanka Sinha Regiment in the 200m event (T/F 44 and T/F 46), made two new Asian records.