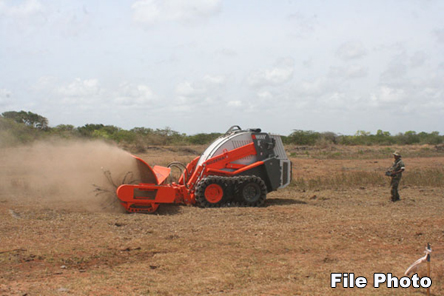 THE authorities of the army in Mullaitivu informed a delegation of the Catholic Church who visited the area recently that they had expedited the de-mining process in the area though it would take them a few years to make the entire conflict area free of mines.
The delegation of Caritas Sri Lanka, the social service arm of the Catholic Bishops Conference in Sri Lanka led by its National Director Fr. Damian Fernando who visited the area said thousands of IDPs had been resettled in the area.
A spokesman for Caritas said the army had briefed them on the situation in the area during their visit.
It was reported that the government had provided Rs 5000 in cash to each family that was resettled in addition to depositing Rs 25,000 in a bank account.
Sources said Caritas had been asked to help in supplying dry rations, tea, vegetables and other essential items and Fr Damian had assured its support. It was said that children in the Thunukai area needed clothes and other essential items.
Arrangements were also being made to reconstruct the damaged schools and religious places in the Mullaitivu District. The teachers who were working in the schools before the conflict had reportedly expressed their willingness to start work once again as soon as possible.
The Caritas Sri Lanka delegation comprised Public Relations Officer S.P. Anthonymuttu, and officer Quintus Pillai. (Courtesy: Daily Mirror)