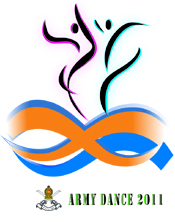 The much-awaited Army Dinner Dance that revives one of the oldest socializing events in the organization gets underway Saturday (15) evening at Exhibition and Convention Centre with the participation of over 750 couples in the Army.
The Army, regarded as the pioneers in introducing 'Dinner Dances' to the country way back while Sri Lanka was under the British rule, regards the event as one of the most entertaining features since it provides a common platform to all fatigued Officers and Other Ranks for fellowship, comradeship and goodwill. This practice was revived this year after absence of more than 25 years due to popularity and demand for it by all serving the Army.
The move, designed to revive inherent traditions in the Army which remained ineffective for over two decades due to operational commitments in the battlefield, is thus to be resurrected, following directives, from the Commander of the Army, Lieutenant General Jagath Jayasuriya.
The 'Army Dance' is to be restricted only to some 750 couples in the Army with a representative gathering from all the regiments.